The Dycem Non-Slip team will be celebrating 100 years of occupational therapy at the American Occupational Therapy Association's (AOTA's) Annual Conference & Centennial Celebration. We are joining 13,000 occupational therapists in Philadelphia, a city with a fiitingly vibrant history, to officially celebrate a century of occupational therapy at the AOTA conference March 30–April 2. We can't wait to discuss the latest research and interventions on innovative ways to help people live life to its fullest!
About the Conference & Expo
This time has come to celebrate occupational therapys rich history and growth over the last 100 years!
From arts and crafts to high-tech apps and evidence-based practice, the profession continues to move forward to enable individuals to achieve their full potential. We are pleased that Dycem Non-Slip has proven a useful tool in helping occupational therapists and clients achieve their goals.
To mark this momentous occasion, we are celebrating in style at the 2017 Annual Conference & Centennial Celebration. This is one AOTA Conference you will not want to miss! This once-in-a-lifetime event shakes up the traditional Annual Conference format with Centennial-influenced activities and celebrations interspersed throughout this preeminent gathering of occupational therapy professionals.
Find Dycem Non-Slip at the Expo
You will be able to find us at booth 907 where will be showcasing how Dycem Non-Slip products have been essential for occupational therapy professionals over the past 50 years and we will have goodies to giveaway. See you there!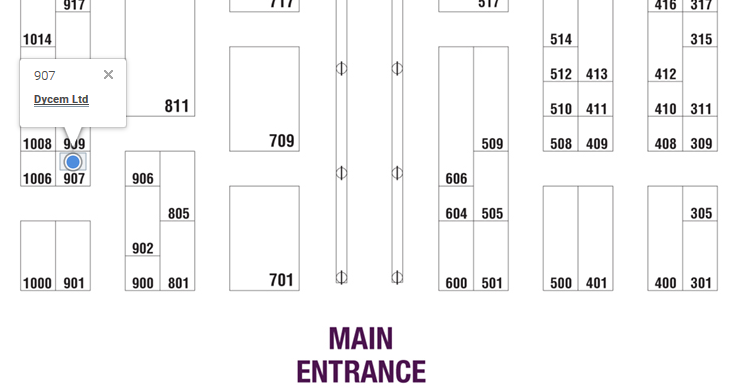 Don't worry if you can't make the event – you can find out more about our products at dycem-ns.com and you can chat with us here or on twitter @DycemNS!