Dycem Non-Slip will be exhibiting at The American Occupational Therapy Association's 96th Annual Conference & Expo, United States of America, Chicago, 7 – 10 April 2016.
A city rich in history, Chicago provides the perfect setting for AOTA 2016 as occupational therapy nears its 100th year in existence in the United States and Dycem celebrates its 50th anniversary.
We're looking forward to meeting the thousands of attending occupational therapists and hearing how Dycem Non-Slip products assist the profession in improving the lives of millions of people.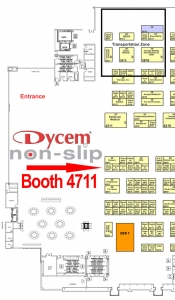 You will be able to find us at booth 4711 where will be showcasing how Dycem Non-Slip products are essential for occupational therapy professionals and we will have goodies to giveaway. See you there!
Don't worry if you can't make the event – you can find out more about our products at dycem-ns.com and you can chat with us here or on twitter @DycemNS!